Spotlight Summer Theatre Camp
Experience musical theatre in a fun, half-day camp!
Experience musical theatre in a fun, half-day camp for students entering grades 1-7. Your child will work alongside arts and theatre professionals and teaching artists during daily rehearsals, in dancing, singing, acting, and visual arts. With props and costumes, singing and scene-work, your child's experience will culminate in a performance of an exciting, youth-appropriate main stage performances for friends and family.
Summer 2017 will feature TWO full-week camps, Peter and Wendy, and Gulliver's Travels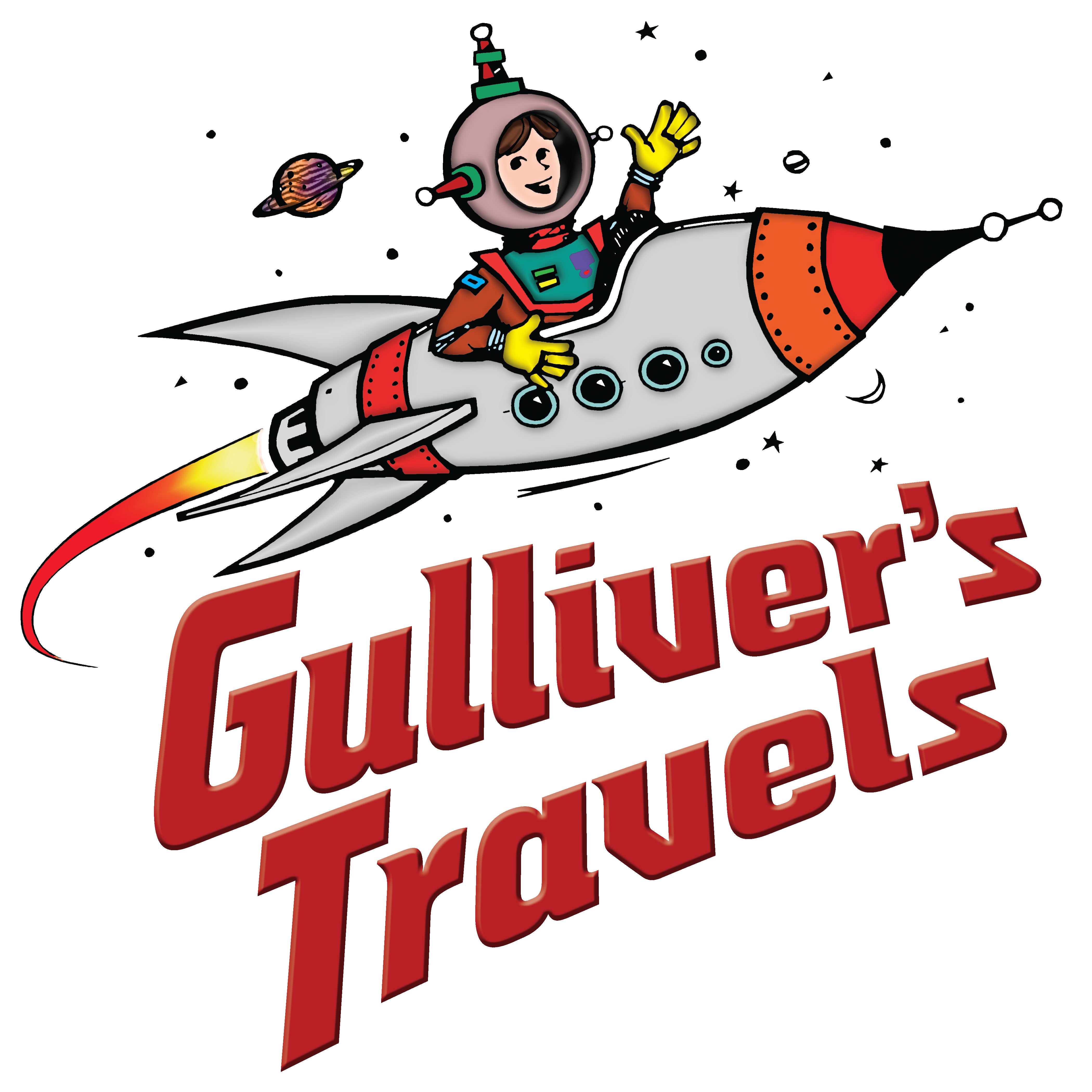 Camp II - Gulliver's Travels
With his ship wrecked and his trusty computer JCN on the fritz, brave explorer Gulliver finds himself lost in space with nothing but an Invisible Force to guide him! While transporting from world to world, under the control of the Maniacal Scientist of Lapunta, Gulliver discovers fighting aliens, arrogant Horse Leaders of the foolish Yahoos, larger-than-life royalty (in more ways than one) and robots all who need just as much help from Gulliver as Gulliver needs from them! Tune in as this sci-fi spin of the timeless tale will take you out of this world!
To register for Camp, call 256-241-3322 or email [email protected]
Frequently Asked Questions & Camp Details
Tuition

Tuition for the Spotlight Summer Theatre Camp is $75 per camper per week. This camp is only for students entering 1st through 7th grades in Fall 2017. For multiple campers in the same family, a $15.00 discount per camper applies.

Snacks

Campers will have a brief snack time at 10:00 AM on each day of the camp. Campers should bring a snack with them every day. Please ensure that your camper eats breakfast before arrival.

​

Scholarships

A limited number of full and partial scholarships are available to students based on financial need.

---

Drop-Off Time

Drop-off begins at 7:45 AM. That is the earliest time that the OPAC will be open. If you arrive before 7:45 AM, please wait in your vehicle.

Pick-Up Time

Pick-up begins at 12:15 PM and ends at 12:30 PM. A fee of $10 will be assessed for each 30-minute period that a camper is picked up after 12:45 PM.

Can I attend the camp with my student?

We want each camper to be immersed in the experiences and lessons throughout the week. To that end, parents & guardians are not permitted to attend camp sessions. Parents, friends, and family members are invited to attend the free performances on Saturday.

Can my student attend both weeks of camp?

Please note that while the shows have different songs and different scripts, both weeks of camp share very similar activities, games, and crafts.

What is included with the tuition?

Camp T-shirt, Performance admission, interactive workshops and a special award.

What is the cancellation policy?

A refund (less a $10 registration fee) is available with a 30 day notice prior to the start of the camp session. Unfortunately refunds are not available within 30 days of the camp.

May students register for just one or two days of the camp?

Due to the performance-based nature of the camp, students are required to participate the entire week.

What is the check-out procedure after the final performance on Saturday?

All campers will need to change out of their costumes and turn in each costume piece to the show director. Because of the large number of campers and costume pieces, it will take approximately 20 to 40 minutes once the show has ended before you may sign your child out.