Spotlight Summer Theatre Camp
Experience musical theatre in a fun, half-day camp!
Experience musical theatre in a fun, half-day camp for students entering grades 1-7. Your child will work alongside arts and theatre professionals and teaching artists during daily rehearsals, in dancing, singing, acting, and visual arts. With props and costumes, singing and scene-work, your child's experience will culminate in a performance of an exciting, youth-appropriate main stage performances for friends and family.
Summer 2018 will feature THREE full-week camps, Snow White & the Seven Dwarfs, King Arthur's Quest, and Blackbeard the Pirate.
Registration is now open!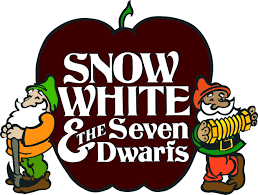 Week I:
June 11-16
SNOW WHITE & THE SEVEN DWARFS, an original adaptation of the classic fairy tale. A young princess named Show White finds herself in peril
when her step-mother, the Queen, is told by her Magic Mirror
that the princess is fairer than she! Aided by her two
Henchmen and a band of evil Bats, the Queen plots to get rid
of Snow White. Snow White escapes from the Queen and from
the Black Forest Creatures with help from Witless the
Woodsman, and finds a home with the Seven Dwarfs. When the
Queen learns of Snow White's whereabouts, she attempts to
poison Snow White. But, the Queen's evil plans are thwarted
when Snow White's fearless Forest Friends, her father King
Backwards, the Seven Dwarfs and the Prince come to her rescue.
More Info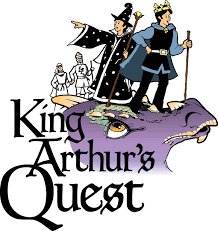 Week II:
June 25-30
KING ARTHUR'S QUEST, of legend and song, strode across Medieval England with courage and confidence...or did he? What if the troubles of his kingdom threatened to
overwhelm him? Watch the Damsels in Distress sound the warning of trouble. Witness the Lady of the Lake as she produces the
sword in the stone. Hide with the Camelotians when the Ghost of
Arthur's father visits the castle. See the Giant tower over the questing knights. Cheer for the King when he makes friends with
the terrible dragon. Listen in as Morgan le Fey and Mordred propose a better plan. Join the Knights and Squires of the Round Table as they try to do the right thing. Hope for the
best outcome as your favorite characters of Camelot - Arthur, Guinevere, Merlin, Taleisin, The Raven, and Lancelot wrestle with
the challenges faced by their people. Follow the original twist on this familiar story as it weaves its way through a landscape full of
surprises!
More Info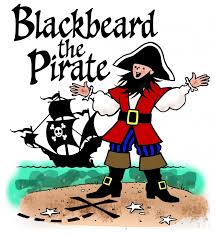 Week III:
July 9-14
BLACKBEARD THE PIRATE What starts as a lazy day at the beach, quickly turns into mystery and adventure when the search for Blackbeard's treasure begins! Tales both past and present launch a group of Beach Bums to action in search of untold riches. Before our tale is told, a cast of colorful characters begin to reveal the secrets of Blackbeard's amazing treasure. Can we trust a group of cranky Crabs or melodious Mermaids? Do the scary Seaweed Creatures or savvy Sailors know where "X" marks the spot? Will the precocious Parrots or cantankerous Crocodiles lead the way? And just who is Jolly Rodger and how does he know Sam the Clam!? Most of all, where has Blackbeard and his crew hidden their legendary treasure? Grab some sun screen, come on down to the beach and get ready to solve the mystery of BLACKBEARD THE PIRATE!
More Info
Frequently Asked Questions & Camp Details
Tuition

Tuition for the Spotlight Summer Theatre Camp is $75 per camper per week. This camp is only for students entering 1st through 7th grades in Fall 2017. For multiple campers in the same family, a $15.00 discount per camper applies.

Snacks

Campers will have a brief snack time at 10:00 AM on each day of the camp. Campers should bring a snack with them every day. Please ensure that your camper eats breakfast before arrival.

​

Scholarships

A limited number of full and partial scholarships are available to students based on financial need.

---

Drop-Off Time

Drop-off begins at 7:45 AM. That is the earliest time that the OPAC will be open. If you arrive before 7:45 AM, please wait in your vehicle.

Pick-Up Time

Pick-up begins at 12:15 PM and ends at 12:30 PM. A fee of $10 will be assessed for each 30-minute period that a camper is picked up after 12:45 PM.

Can I attend the camp with my student?

We want each camper to be immersed in the experiences and lessons throughout the week. To that end, parents & guardians are not permitted to attend camp sessions. Parents, friends, and family members are invited to attend the free performances on Saturday.

Can my student attend both weeks of camp?

Please note that while the shows have different songs and different scripts, both weeks of camp share very similar activities, games, and crafts.

What is included with the tuition?

Camp T-shirt, Performance admission, interactive workshops and a special award.

What is the cancellation policy?

A refund (less a $10 registration fee) is available with a 30 day notice prior to the start of the camp session. Unfortunately refunds are not available within 30 days of the camp.

May students register for just one or two days of the camp?

Due to the performance-based nature of the camp, students are required to participate the entire week.

What is the check-out procedure after the final performance on Saturday?

All campers will need to change out of their costumes and turn in each costume piece to the show director. Because of the large number of campers and costume pieces, it will take approximately 20 to 40 minutes once the show has ended before you may sign your child out.