Event Updates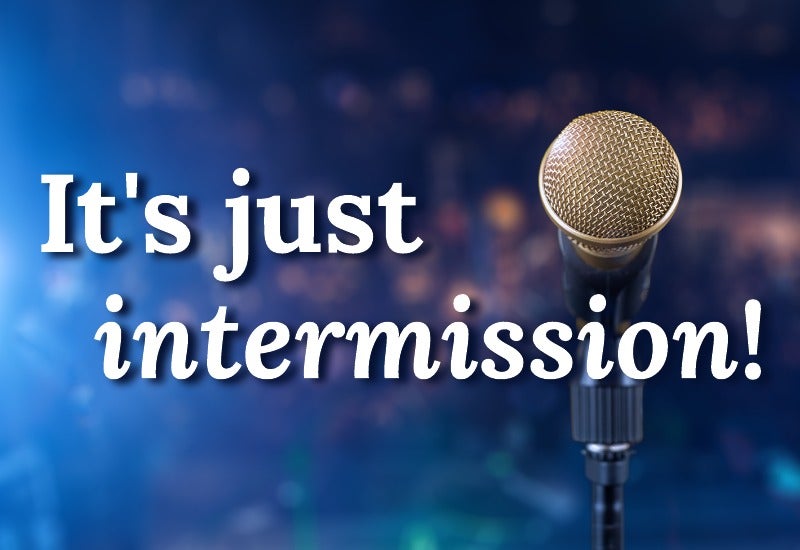 The team at OPAC is hard at work to reschedule most performances in light of the current public health situation.

Ticket holders for affected performances will be contacted by email and phone as soon as updates occur.
We appreciate your patience and understanding as we work with our artists and public health authorities to evaluate performances.

Please check this page for updates as they become available.




Rescheduled Performances:
Changes in Progress:
These performances will be modified. Once plans have been finalized, patrons will receive information via email or phone.
Finding Neverland - the March 26, 2020 performance will not occur - alternate plans are in the works

An American in Paris - the April 3, 2020 performance will not occur - alternate plans are in the works

Cancelled Performances:
Ticket holders will be contacted regarding refunds as soon as possible.
The Spongebob Musical - CANCELLED

Oxford Community Chorus Spring Concert - CANCELLED

No Changes Announced:
While changes to the events listed below are likely, details have not yet been announced. We anticipate that most events on this list will be rescheduled rather than cancelled. Ticket holders will be notified as soon as information becomes available.

Simply Sinatra - No changes announced yet

Rick Springfield - No changes announced yet

The Heart Behind the Music - No changes announced yet

KidsPOPS - No changes announced yet

Fifty More Years of Rock and Roll - No changes announced yet

Waitress the Musical - No changes announced yet

Statement on March 12, at 12:00 pm (modified and updated on 3/13 at 2:00pm)
The health and safety of our patrons, artists, and staff is our focus. We are meeting and in many cases exceeding the recommendations from the Centers for Disease Control (CDC) and other public health authorities. Our team is constantly monitoring advisories from the CDC and other entities to update and adjust our protocols according to their recommendations. For now, the show goes on. Stay calm, take care, and be well.

Please be aware of the following practices we have implemented and enhanced to reduce risks:
Our team is sanitizing armrests, door handles, handrails, elevator buttons, counters, and common surfaces before and after each performance. In reality, our team has been doing "post-show" sanitizing for several years. We have enhanced and improved this protocol to reflect a proactive approach to housekeeping, sanitation, hygiene, and food handling in light of recent news.
We have installed over fifty new hand sanitizer stations for patron, artist, and staff usage. In addition, we have new touchless soap dispensers, touchless paper towel dispensers, and restroom sanitizers throughout all restrooms in the venue. Complimentary sanitizing wipes are available from the concession stands.
Our venue is using advanced, non-ozone ionizing air filtration systems which neutralizes harmful contaminants including viruses.
We have implemented staff training to ensure all employees are trained in the recommended safety standards.
Any employees who feel ill, are required to stay home.
We are strongly advising that patrons who may feel unwell or who have exhibited flu-like symptoms, not attend performances.
We are strongly encouraging audience members, artists, employees, and volunteers to follow the widely reported hygiene practices regarding handwashing, covering sneezes, and other common-sense precautions.
Frequently Asked Questions:
Are shows at OPAC being canceled?
Please review the list above for changes to our performance schedule.

If a show is canceled or rescheduled, what happens?
Ticket buyers will be notified should a change occur. If a performance is rescheduled, tickets for the original date will be honored on the rescheduled date. If a performance is cancelled, refunds will be offered.
I have the flu or flu-like symptoms and cannot attend a performance. What do I do?
If you are sick, we encourage you to offer your ticket to a friend or family member who is not sick. Our friendly box office team will be pleased to assist you in a simple, one-time ticket transfer to someone else. This individual may collect the ticket at will call instead of having to meet you. This one-time transfer will not affect your season subscription in any way.

What other changes have been implemented?
After reviewing public health guidelines, we have discontinued all artist meet-and-greet sessions for the remainder of the 2019-2020 season.