Upcoming Performances presented by Foothills Stage

Foothills Stage brings OPAC's arts education mission to life. As the region's only professional theatre company, Foothills provides arts experiences for youth and their families through learning, play, and creation.

PERFORMANCES AT OPAC
Foothills Stage is ONSTAGE.....at the Oxford Performing Arts Center! While many of our programs and shows exist out in the community, we also love having our young audiences experience theatre in our state-of-the-art venue at our home, OPAC! Join us in our 1200-seat proscenium stage theatre or our intimate 200-seat Studio theatre for a variety of offerings. Student performers at each of our 3 annual Spotlight Camps get the opportunity to perform on the Main Stage (just like the professional Broadway tours we host). Campers can join us March 21-26 for Magic Tree House: Pirates Past Noon KIDS. Foothills Stage productions welcome audiences to both spaces throughout the year. In May 7-9, 2022, fire-breathing, taco-eating dragons take to the Main Stage in the hilarious musical Dragons Love Tacos.
TOURING PERFORMANCES
Foothills Educational Tours bring the magic of theatre to the community and its youth audiences. From curriculum-supported content for middle and high school students to literacy-building and imaginative play for our youngest learners, educational theatre from Foothills offers a wide range of titles each season; including classics, book adaptations for the stage, and new works. Tours can be reserved for your school, library, preschool, or community center by contacting us at foothills@oxfordpac.org. Spring 2022's Theatre for the Very Young tour presents The Biggest Little House in the Forest, an interactive and imaginative performance for audiences ages 0 to 5.
EDUCATIONAL PARTNERSHIPS
In partnership with the Oxford City Schools and the Oxford Public Library, Foothills enters a year-long curriculum event in 2021/2022 called Creating Stages. Every area 4th grader will work alongside a published author, national playwright, and theatre professionals to create a devised theatre production and learn creative and playwriting, theatre production, and acting.
OUTREACH

Foothills sends teaching artists and actors to 3 area non-profits on a weekly basis to incorporate music and theatre enrichment into their programs. This includes work with seniors, preschoolers, and adults with special needs.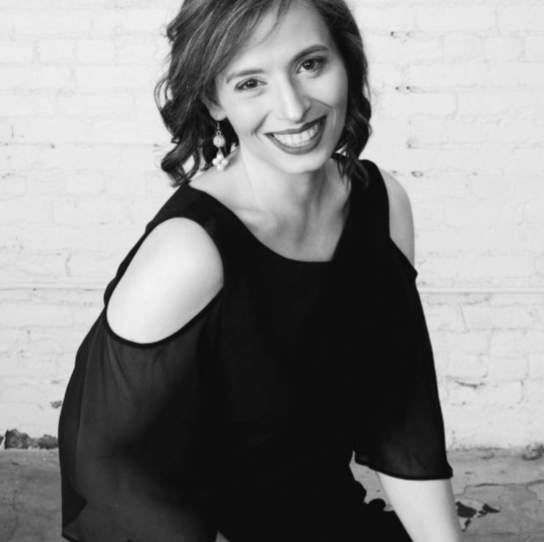 Molly Page

Artistic Director

Foothills Stage Company
Our Mission
Foothills Stage Company is a theatrical platform for collaborative expression and artistic learning. We seek to engage audiences with stories that:
Innovate theatrically
Inspire creative conversation
Illuminate the human experience